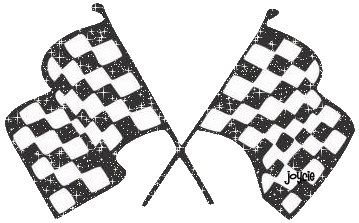 glitter-graphics.com
So I'm the lamest
readathoner
ever. I admit it. But
I was busy
. I read a grand total of 419 pages. That's pretty pitiful. It barely amounts to even one book! In a small defense, I did read some classics, and those do slow me down. I told my husband that I don't know what I was doing all day, and he said every time he looked over at me, I was asleep! He's probably right. It had been a busy week and I was ineffectively fighting a cold. I don't know how much time I read because I was just so scattered. It can't have been much. When I wasn't asleep, I was trying to give the flight attendants the evil eye because I was ready to gnaw my own hand off and they weren't serving us anything!
A great, big, gigantic thanks to Liz over at
Consumed by Books
for entering me in the Mr. Linky for the starting line while I was offline. She's awesome! Go check out her most excellent blog!
Anyway, I'll try to answer the wrap-up questions.
1. Which hour was most daunting for you?
It was between 7 and 8 pm, I think that was something like hour 21 and 22 that I had been somewhat awake. I intended to read on that last flight, but I drooled on my husband's shoulder instead.
2.
Could you list a few high-interest books that you think could keep a Reader engaged for next year?
I read one of Poe's short stories, and that was a good idea. I think fun MG/YA books would be great, because you don't even realize how fast you're reading them. Some great ones that come to mind are
The Red Umbrella
by Christina Diaz Gonzalez,
Leviathan
by Scott Westerfeld,
Alex Van Helsing: Vampire Rising
by Jason Henderson and
Everlasting
by Angie Frazier.
3.
Do you have any suggestions for how to improve the Read-a-thon next year?
I had so very little to do with the Readathon site and other participants that I don't have an answer for this one.
4.
What do you think worked really well in this year's Read-a-thon?
See above answer.
5.
How many books did you read?
2 novellas, one short story, and chunks of two other books.
6. What were the names of the books you read?
I finished
Annexed
by Sharon Dogar, read over half of
A Year in Provence
by Peter Mayle, read all of
The Strange Case of Dr. Jekyll and Mr. Hyde
by Robert Louis Stevenson,
A Study in Scarlet
by Sir Arthur Conan Doyle, and "The Pit and The Pendulum" by Edgar Allan Poe.
7. Which book did you enjoy most?
I don't know about
enjoy
, but
Annexed
ripped my heart out.
8. Which did you enjoy least?
A Study in Scarlet
. It got bogged down in the background of the mystery and the tone was a little over-the-top for me.
9. If you were a Cheerleader, do you have any advice for next year's Cheerleaders?
I wasn't a cheerleader, but I would like to thank my awesome cheerleaders, especially Ms. Marsha and Mister! Holy cow, you guys were great!
10. How likely are you to participate in the Read-a-thon again? What role would you be likely to take next time?
I'll try my best to participate again, hopefully as a more active participant. Of course it all depends on scheduling. I'll definitely be a reader!
I have an affiliate relationship with IndieBound, Book Depository, and Better World Books and will receive a small commission at no cost to you if you purchase books through links on my site.