Princess Anidori-Kiladra is unusual in her kingdom; she has the ability to communicate with animals. Her mother frowns on the gift and discourages Ani from using it. The queen finally decides that Ani is not at all appropriate to be the next ruler of Kildenree and arranges her marriage to the Prince of Bayern, the neighboring kingdom. En route to the wedding, half of Ani's guards stage a mutiny to overthrow Ani and install Selia, her lady-in-waiting, as the princess. Ani barely escapes. She goes into hiding as a goose girl and resolves to get back her rightful place.
I loved this. I finished it with a huge smile on my face and that contentment that comes from a story well told. It's like enjoying a feast for the reader's soul.
I had heard so many good things about this book, I went into it with very high expectations. I have to admit that I wasn't too sure what to think at first. The princess who spoke to swans intrigued me, but I found her to be...spineless. Yup. She was a door mat. Anyone and everyone walked all over her. Add to that the fact that the story is written in third person, which I don't always do well with, and I was worried.
I shouldn't have been. I should have trusted Shannon Hale after devouring
Book of a Thousand Days
.
Sure, Ani
is
spineless at first. There's no denying it. But that gives her so much room to grow. And grow she does. Her character development felt completely natural. I worried about her and cheered for her and missed her when I finished the book. I also loved that she is a princess, but when it's time for her to work, she works. She isn't ashamed to do manual labor. She doesn't hold herself aloof from the peasants who surround her. She sees everyone for their intrinsic worth, not just their titles. She becomes resourceful and brave and everything that a worthwhile fairy tale heroine should be.
I loved the way the whole book flowed along. The pacing was pretty much perfect for me, and while I can't say that the plot was full of surprises, neither was I entirely sure how she was going to win her throne back. I'll just say that it was all very satisfying.
I highly, highly recommend this one, and I'll definitely be continuing the series.
Read
an excerpt
.
Find author Shannon Hale on
her website
,
her blog
,
Twitter
, and
Facebook
.
Buy
The Goose Girl
at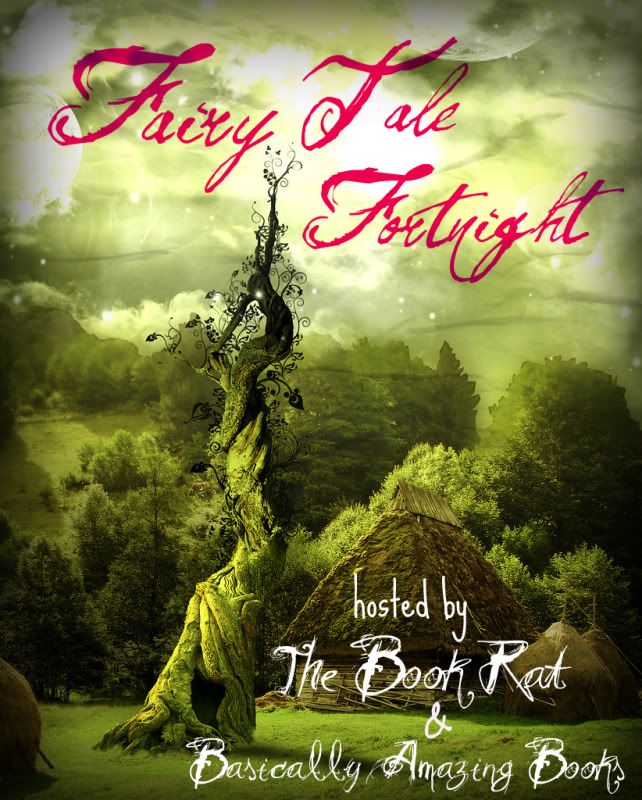 I have an affiliate relationship with Malaprop's, my local independent bookstore, and Better World Books. I will receive a small commission at no cost to you if you purchase books through links on my site.