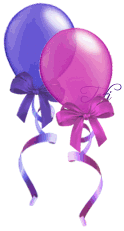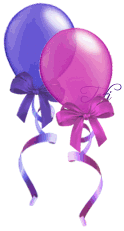 This giveaway has closed. You can see who won here.
Holy smokes! Where does the time go? I knew my five-year blogiversary was sometime this month but I actually let it slip by unnoticed. I put up
my first post
on November 16, 2009. It was a bit of a, "Here I am. What do I do now?" kind of thing.
I'm
not quite
nowhere near as dedicated to regular posting as I was the first couple of years, but if I had kept up that pace, I would probably have stopped blogging completely long ago. I've learned that if I make posting, reviewing, or reading a chore, I stop enjoying it so I've mostly stopped accepting review books and I post as I have time. It works for me. I don't have as many followers as I probably could if I dedicated more time to it, but I've (mostly) found my balance. So that's the big piece of advice from this five-year-old senior citizen of the blogging world: Real life comes first. Find a blogging routine that works around your real life priorities.
Some of my stats: I've shared 1149 posts and I've read roughly 475 books or 133117 pages (calculated by my GoodReads stats). My most common tags are "Review" (521 posts), "4 Stars" (250 posts), and my favorite genres are apparently fantasy (97 posts) and historical fiction (88 posts). I host the
Books in Translation
,
Nonfiction
, and
Southern Literature
Reading Challenges and I nominally host the
Character Connection
meme, although I've mostly let that fall by the wayside the past year or so.
Now that the reflection and words of wisdom are out of the way, it's time to celebrate! I'll order $25 worth of books from
Book Depository
for one lucky winner! That can be one book or five, as long as the total is $25. Make your choice(s) and I'll have them shipped directly to you. I wish I could just give a gift certificate but it appears that Book Depository doesn't offer those. The giveaway is open to anyone living in
a country where Book Depository offers free shipping
.
To enter, fill out the form below before midnight EST on Saturday, December 6, 2014. The winner will be chosen using
random.org
and announced the evening of December 7. The winner will have 72 hours to respond before another winner is chosen. Please review my
Privacy Policy
.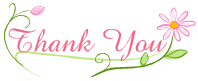 glitter-graphics.com
I have an affiliate relationship with Malaprop's, my local independent bookstore located in beautiful downtown Asheville, NC; and Better World Books. I will receive a small commission at no cost to you if you purchase books through links on my site. My opinions are completely my own.